SRCN Limited
Managing your Risks - Securing your Future
September 2008
9th September 2008 - Summit Risk Consulting Nigeria - Appointed as Business Continuity Management Institute Training provider for Nigeria and South Africa. Christopher Frampton FBCI commented that this new service would provide for the first time the ability for any Nigerian to become an accredited expert in Business Continuity and Disaster Recovery.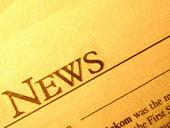 July 2008

17th July 2008 – History in made, Following an intensive training programme lead by Christopher Frampton, supported by Richard Shackell 20 Students from the Central Bank of Nigeria have graduated from Coventry University (UK) and can now proudly state that they are the first in Africa to be awarded this prestigious diploma.

7th July 2008 - Summit Risk enters discussions with Abuja based Consulting Partner on development of joint venture Risk Consulting offer.

Training course dates, locations and costs will be jointly promoted on the BCMI website as well as on a dedicated page on the Summit Risk Site in the coming weeks.
October 2008 - London
SRCN announces partnership with Data Centre design, build and Tier 2 hosting provider to give access to SRCN Clients to UK based Data Centres and design capabilites.