SRCN Limited
Managing your Risks - Securing your Future
Our Vision

Quite simply - We empower your staff to assess, design, implement and manage your operational risks and business continuity capabilities. This visionary method of implementing a risk-based culture in your organisation has been proven to be cost effective whilst increasing ownership of the solution, as well as increasing the knowledge and skills of your staff.

Summit Risk Consulting Limited was formed in early 2008 in response to client demand for World Class consulting in Operational Risk and Business Continuity Management. Since its formation its principal Christopher Frampton FBCI BCCE has built a team of accredited experts drawn from the UK and Nigeria all of whom have at least 10 years practical experience in their respective disciplines. This team has a proven track record in the cost effective and timely delivery of Risk and Security based solutions to clients around the globe and are now working with clients across Nigeria, South Africa and Russia.
The name Summit Risk Consulting was derived from the feedback from our clients. They described the implementation of a risk-based capability as akin to climbing a mountain. As they ascend their ability to visualise their risks is greater, by taking each step in the process as you would a climb a mountain you can control and monitor your progress.  Until you reach the summit and are able to see your competitors below you trying to emulate your achievement.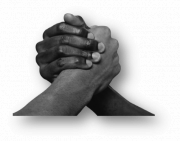 Thought for the Day - Trust

Human experience is so wrapped up in dependence on others that we often forget to reflect on the importance of this concept in our private & professional lives.

In truth the strength of our relationships & indeed corporate brands can often be measured via the degree of trust they command.